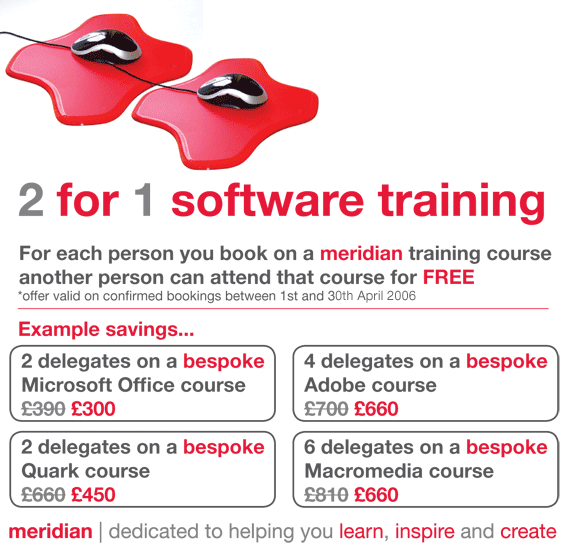 Meridian is now offering a great deal when you book ANY of our courses. For each person you book on a training course, another person can attend the course for FREE. So, if 2 people want to run a design course, only pay for 1, saving over £200.
This offer is available on ANY of our courses, but only applies to confirmed bookings taken until the end of April , which means even if you don't want to run the course until later in the year, if you confirm the booking now, you will recieve the same great offer!
By booking any of our courses you will also receive a free courseware guide for the software you are learning, certificate, and 3 months complimentary telephone support for any software issues you may have afterwards.
Please contact Matthew by email or call us on 0845 838 0531. Terms and conditions apply.